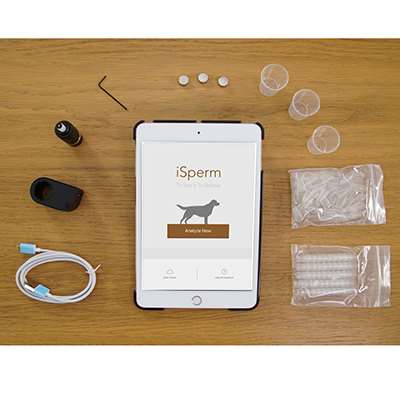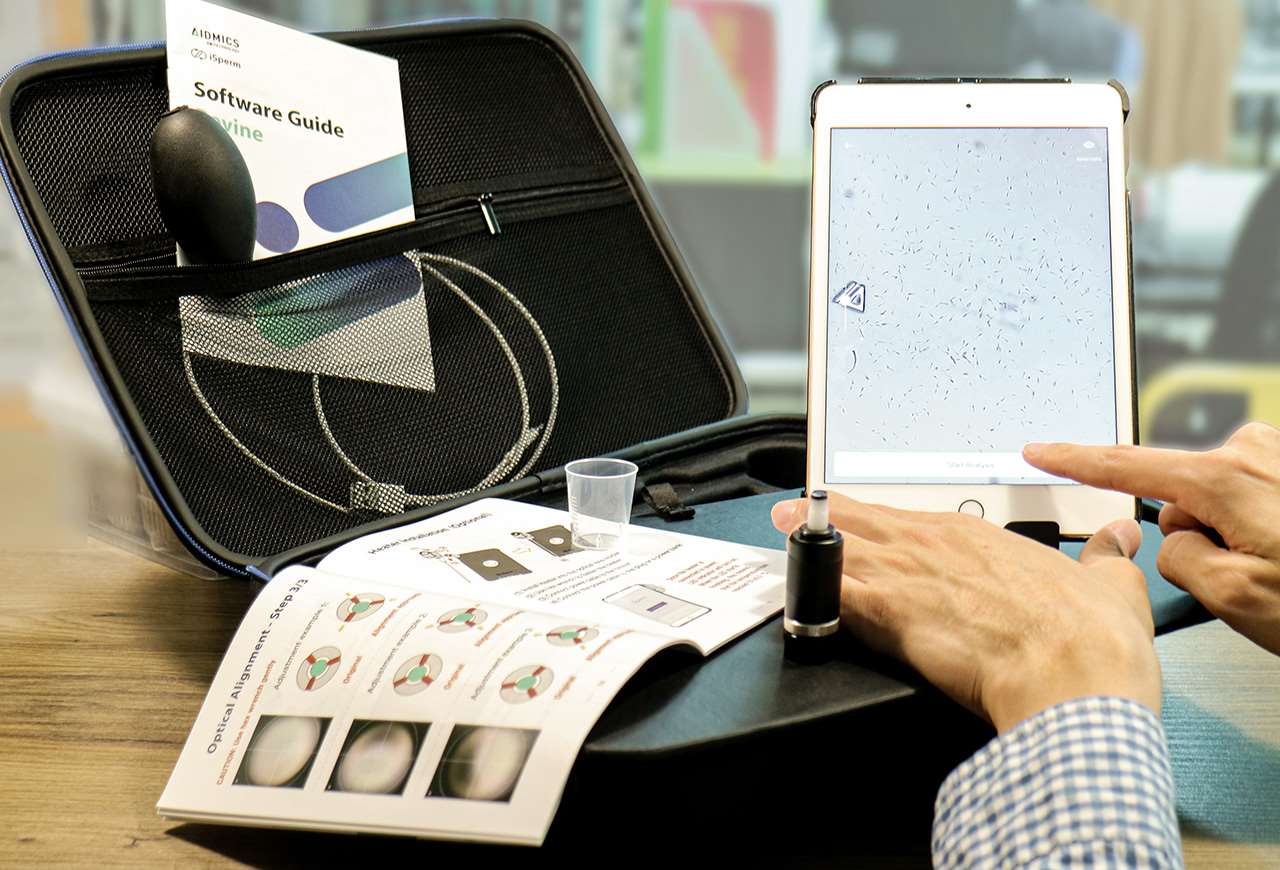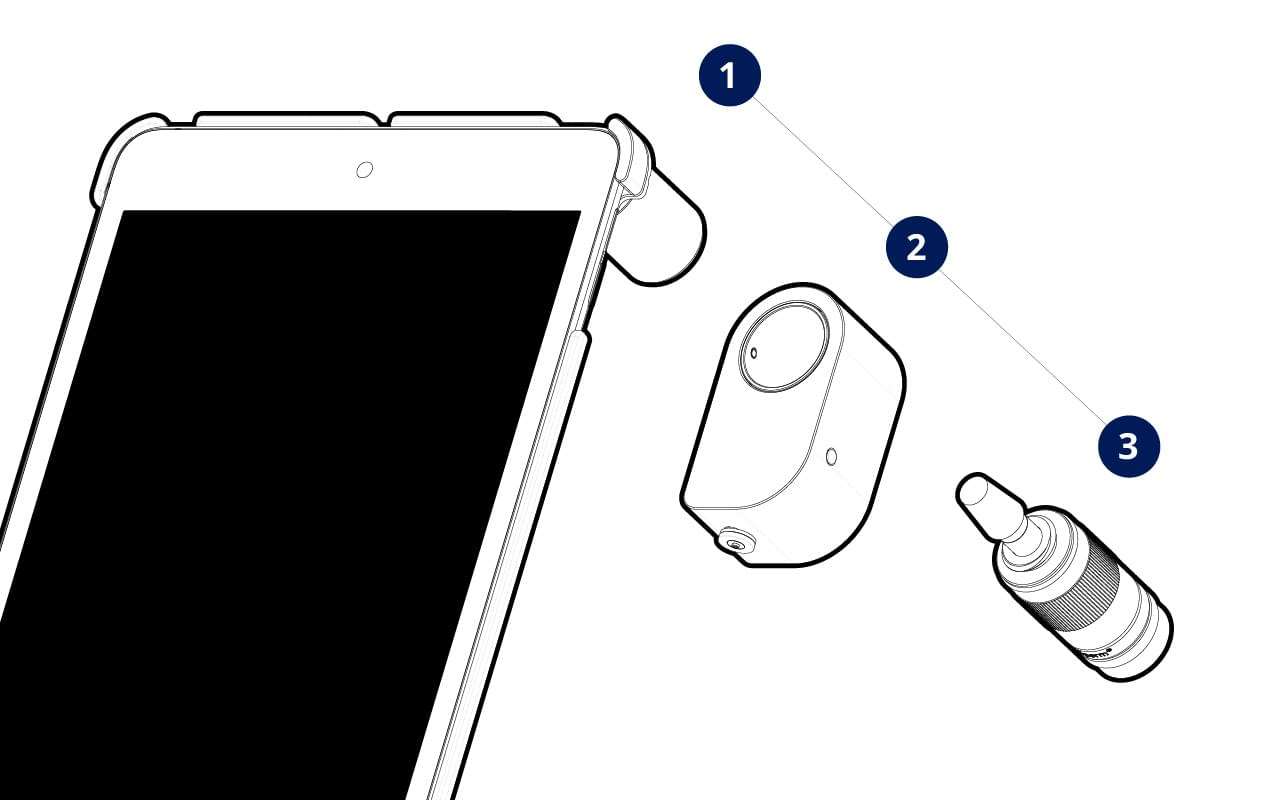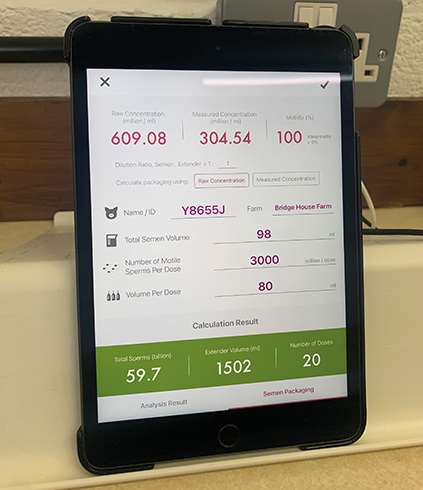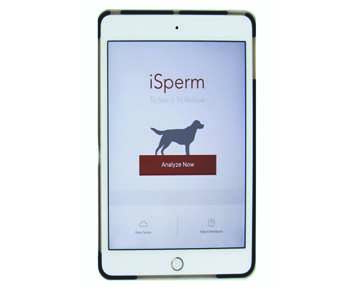 iSperm mCASA
The first mobile computer-assisted sperm analyser (mCASA). The iSperm offers rapid semen analysis readings for motility, concentration and progressive motility, as well as semen extending calculations, videos, and analytics.
Capable of analysing for multiple species, the iSperm has been exclusively developed for use by veterinarians and breeders alike for monitoring semen quality throughout the breeding life of an animal, as well as providing recorded video samples from each collection to view for discussion with clients and future reference. The iSperm can also visualise and distinguish progressively motile sperm cells in a sample, and mark these for ease.
With detailed records kept per animal and collection, then listed in adjustable graphs, the iSperm makes client discussion easy to understand. All backed up on the Cloud via your iPad Mini.
The iSperm is a flexible product that can be used both in the field and in the laboratory for sophisticated semen assessment, perfect for those crossing between both fields.
Available for multiple species:
• Equine • Bovine • Ovine • Canine • Murine
• Porcine • Cervine • Poultry • Caprine
For any queries or questions, please contact us on 01948 668 059 or email anna@elitekennelfertility.com
Please contact us to ensure stock is available before purchasing.
SHIPPING INCLUDED
Please note, the iPad Mini is NOT included.
You may also be interested in