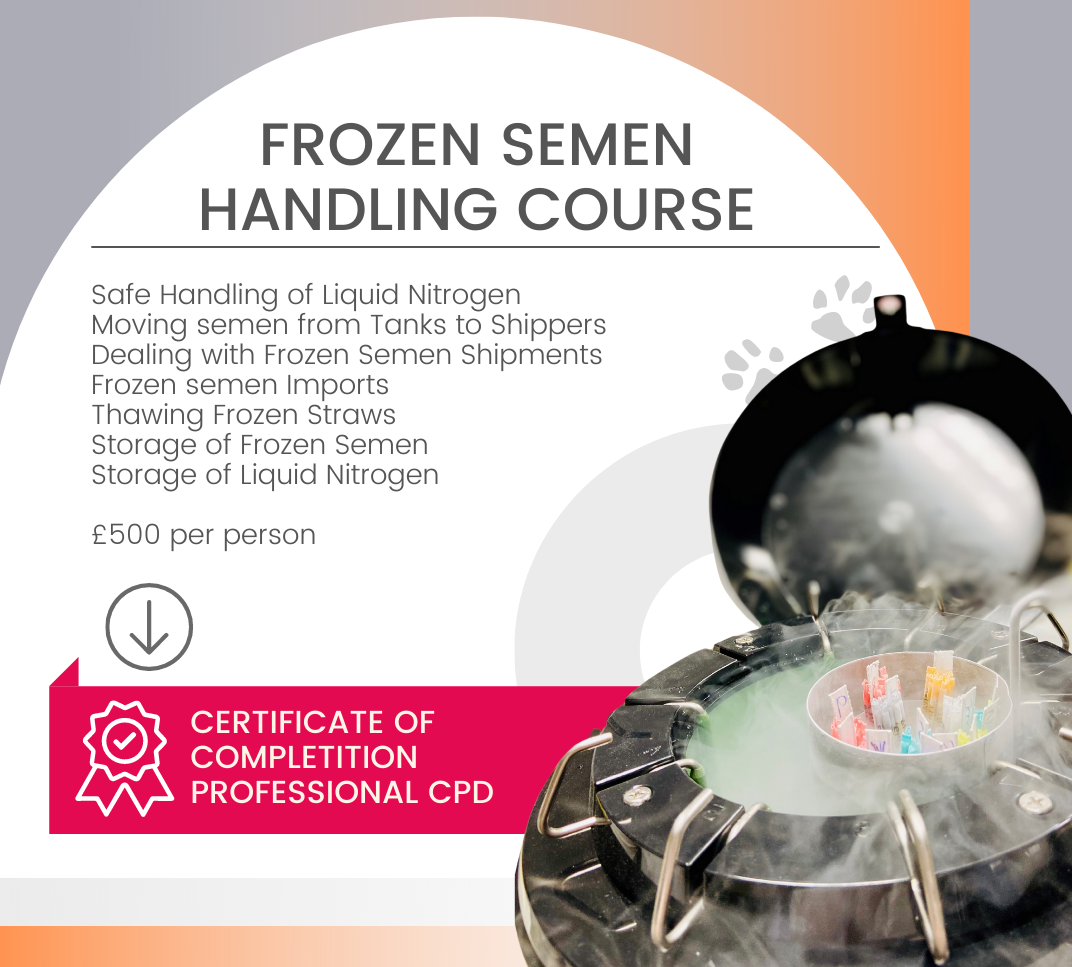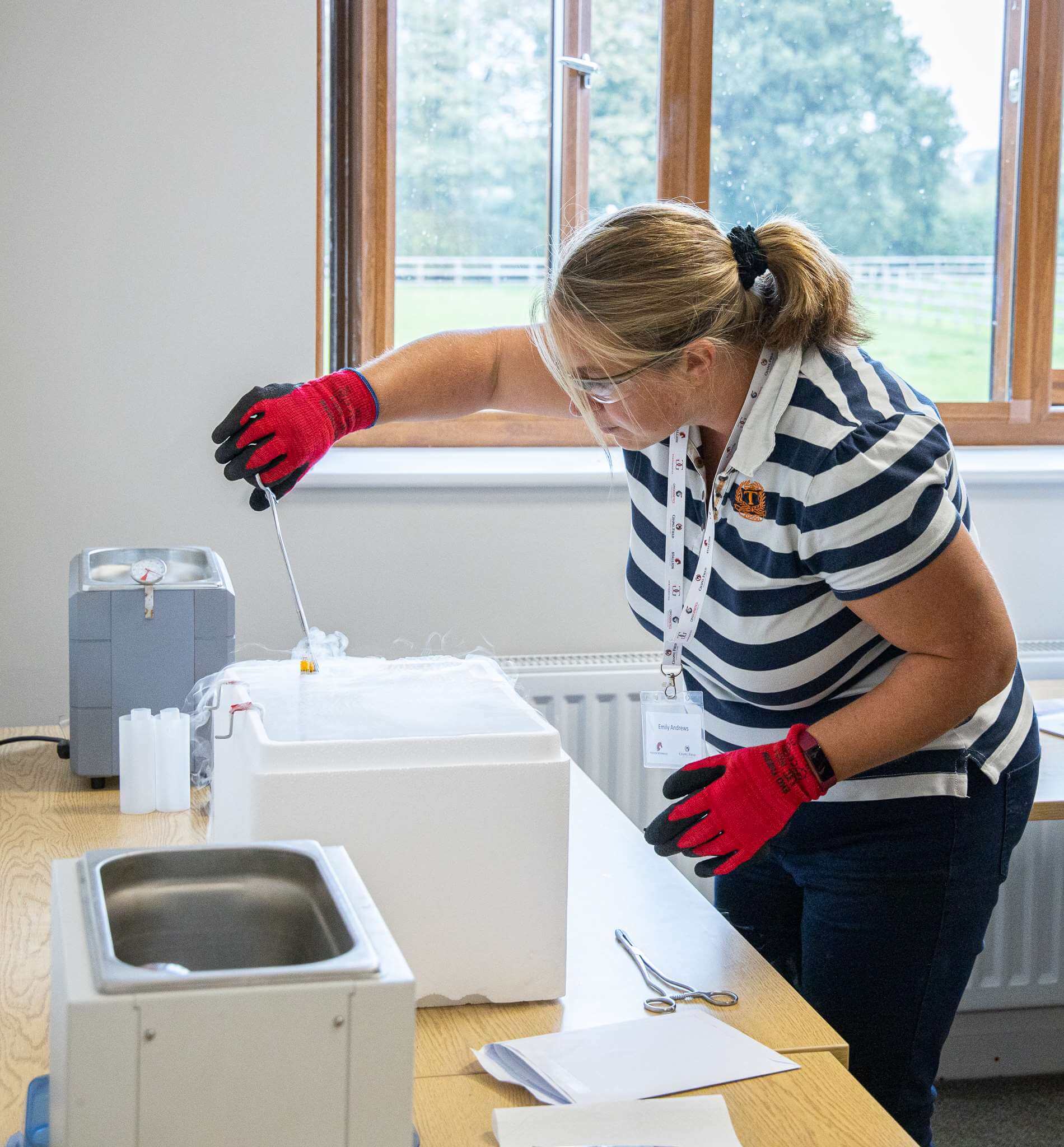 Frozen Semen Handling Course
Handling frozen semen correctly is vital to aid successful inseminations and you should always get training on using nitrogen before receiving frozen samples.
Our team of experts will show you the tips and tricks to safely handling liquid nitrogen and frozen semen samples on our full day course.
The course includes:
Handling liquid nitrogen safely

Moving liquid nitrogen
Moving frozen semen samples
Handling semen in liquid nitrogen
Thawing frozen semen straws
How to deal with Frozen semen shipments
and much more...
Whether you're already freezing your own dogs semen to being a complete novice when it comes to liquid nitrogen, this course is for you!
You will be shown and get to use all the correct PPE along with equipment that make handling semen so much easier.
Our team can point you to the correct suppliers to make sure you're always safe when dealing with your frozen semen samples.
We also have our own Liquid Nitrogen PPE kits to buy on the day.
Our support never stops when the course ends. After attending an EKF course our team is only at the end of the phone if you need to re-cap topics on a one to one basis.
* All course delegates are awarded a certificate of completion at the end of the course*
NEXT DATES BEING RELEASED SOON -OR CHOSE A ONE TO ONE TEACHING OPTION (just email our team today)
from £500.00
£416.67 Ex VAT
You may also be interested in