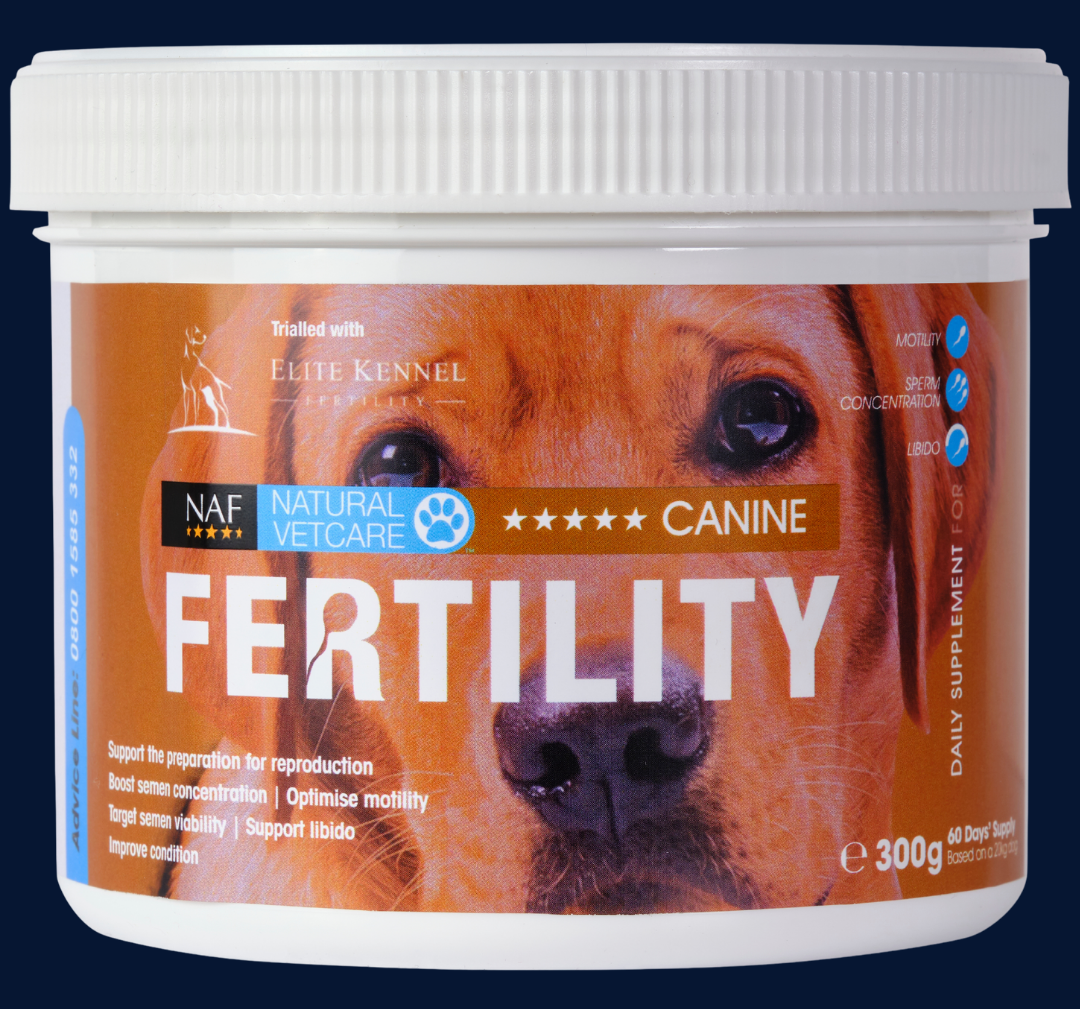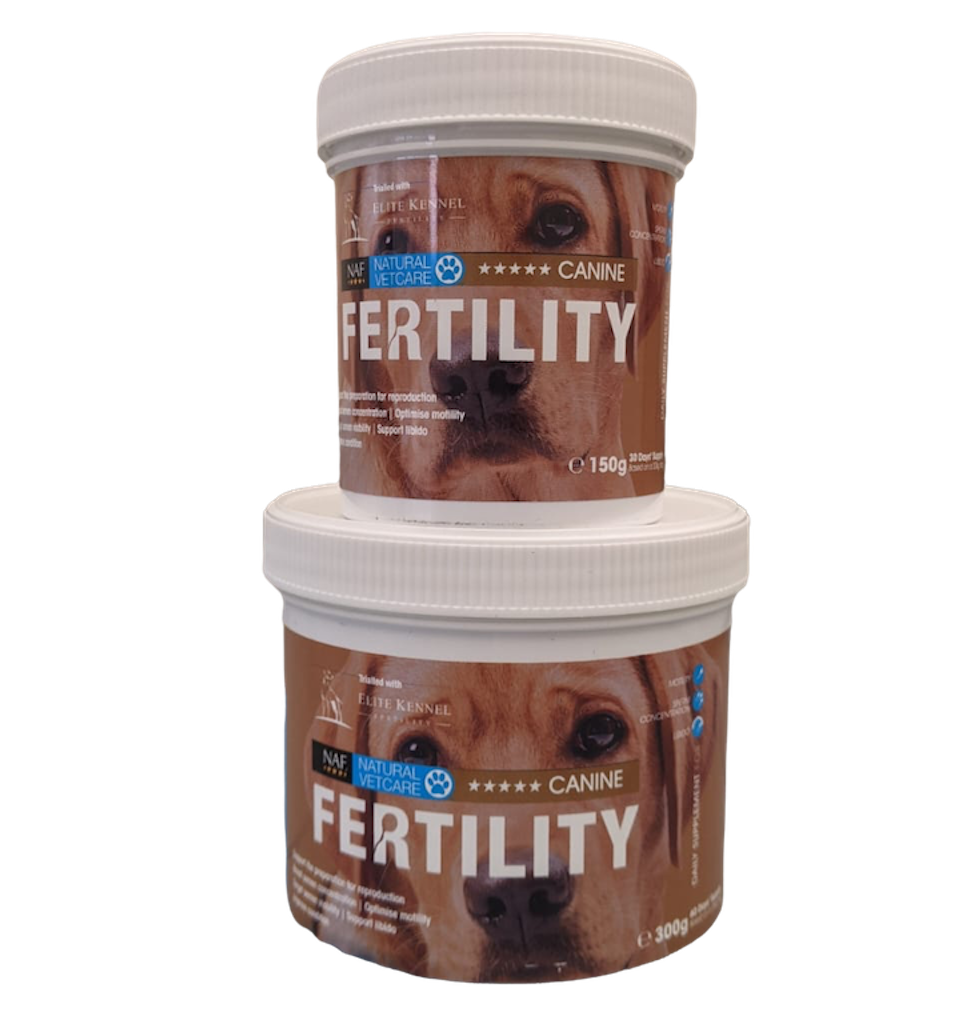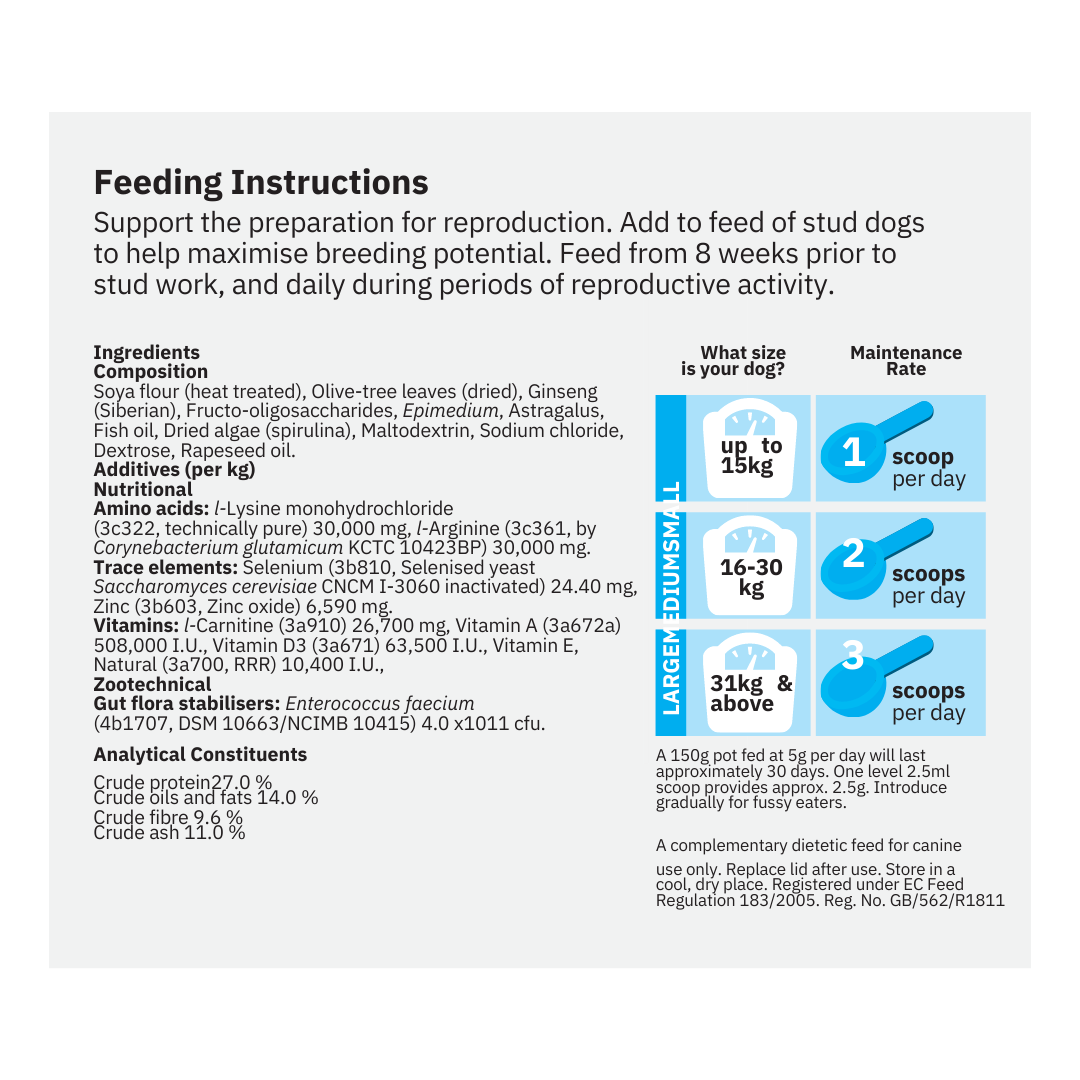 5* Canine Fertility - Supplement for Stud Dogs 2 x 300g
Every stud dog deserves the finest dietary supplement, with 5 Star Fertility that's just what they get.
Providing your dog with everything he needs to maintain semen quality, help libido and optimise semen concentration, he will be ready to cover his potential female with confidence.
Extensively trailed and tested at Elite Kennel Fertility, on a range of breeds, this supplement has shown tremendous results - ask our team for more information and to see case studies from our trail.
from £99.99
£83.33 Ex VAT
You may also be interested in