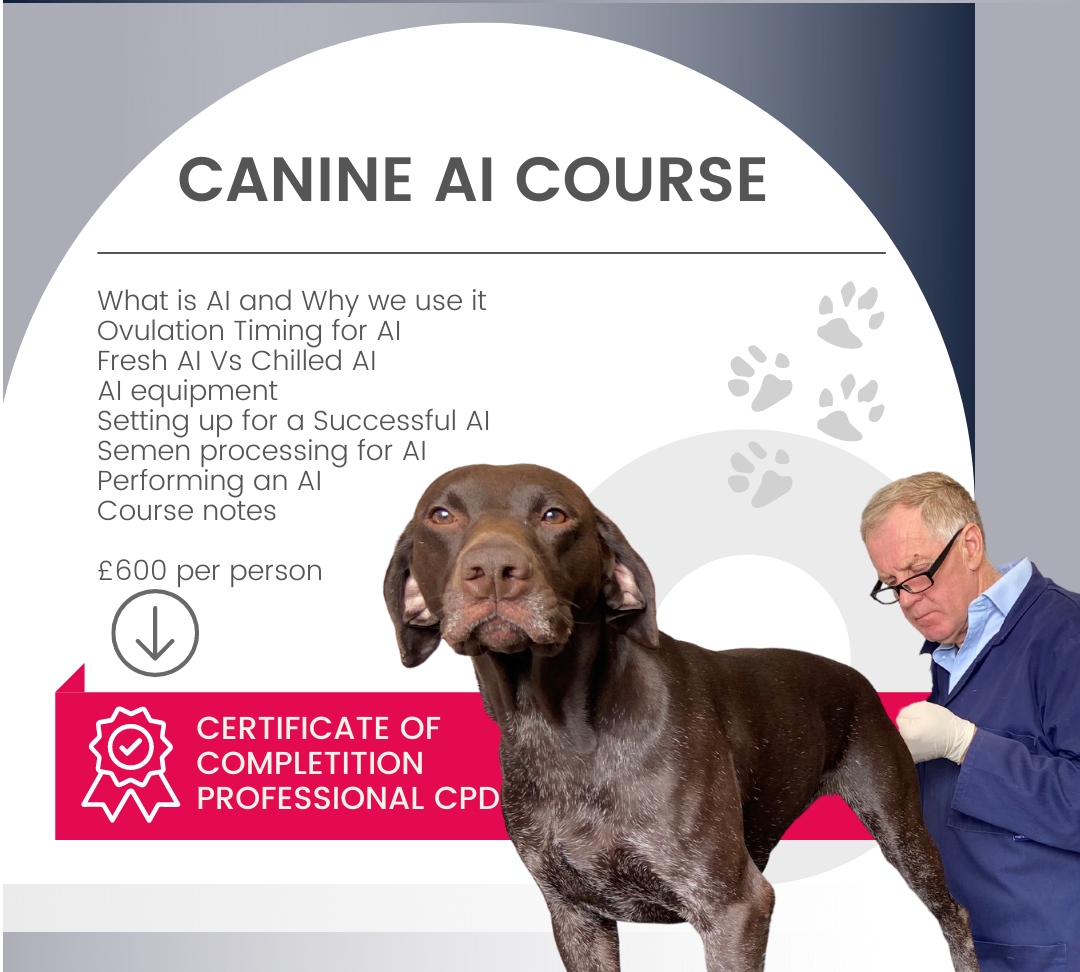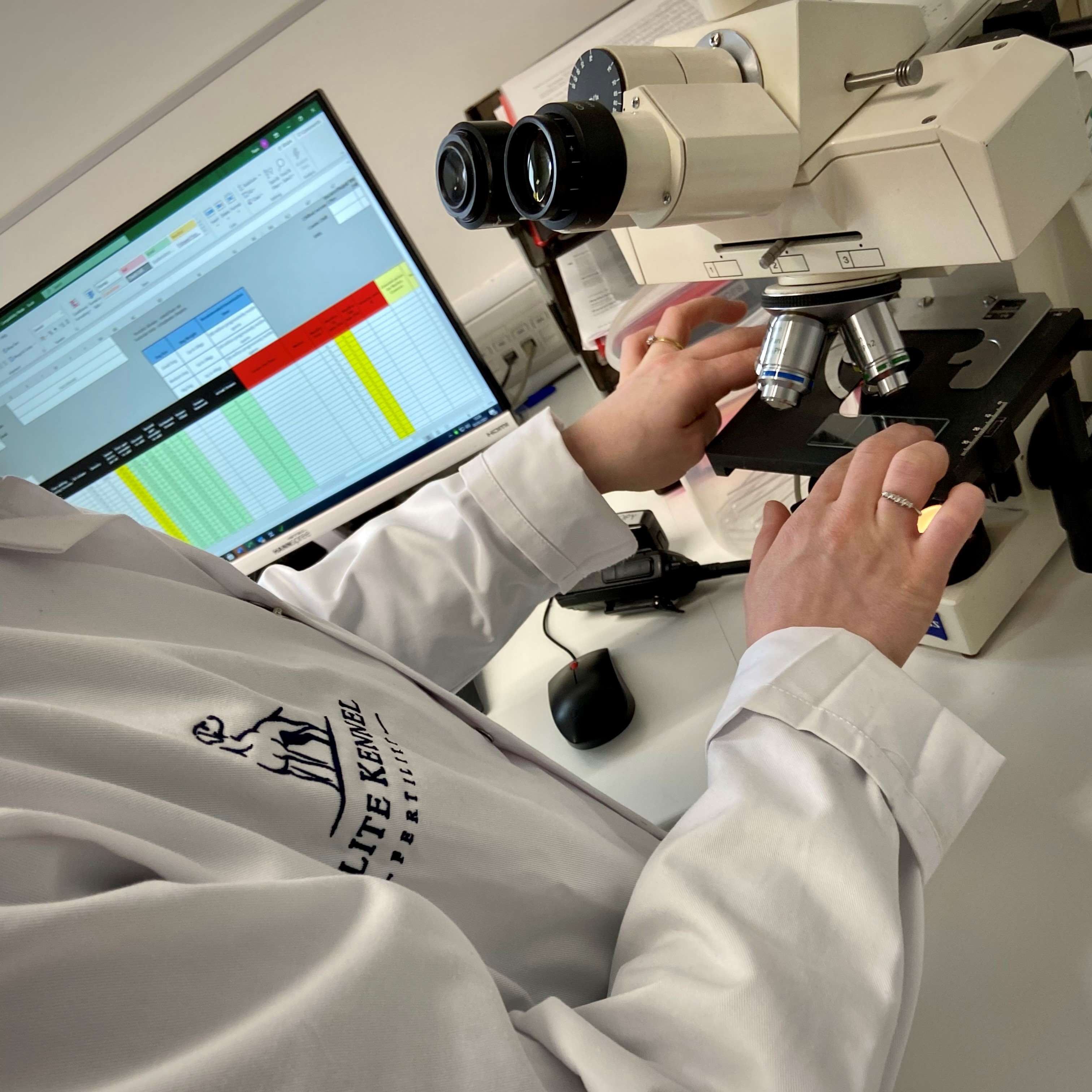 Artificial Insemination Course
The Canine AI course gives you all the tools to AI safely and with confidence. Our Veterinary led team teach this course at our state of the art centre in Shropshire.
This course includes:
What is AI and Why we use it
Ovulation Timing for AI
Fresh AI Vs Chilled AI
AI equipment you need
Setting up for a Successful AI
Semen processing for AI
Performing an AI
This course is a mix of detailed lectures and in depth practical with our team.
Practice makes perfect and experience comes in time - this course will start you off with the correct foundations to achieve long term success.
This is a full day course running from 9:30am until approximately 4:30pm - Lunch and refreshments are provided along with an EKF goodie bag, course notes and lecture slides to take home.
Our support never stops when the course ends -after attending an EKF course our team is only at the end of the phone if you need to re-cap topics on a one-to-one basis.
Select your preferred date from the drop box below to book.
** All courses provide you with a certificate of attendance upon completion**
from £600.00
£500.00 Ex VAT
You may also be interested in