About Us at Elite Kennel Fertility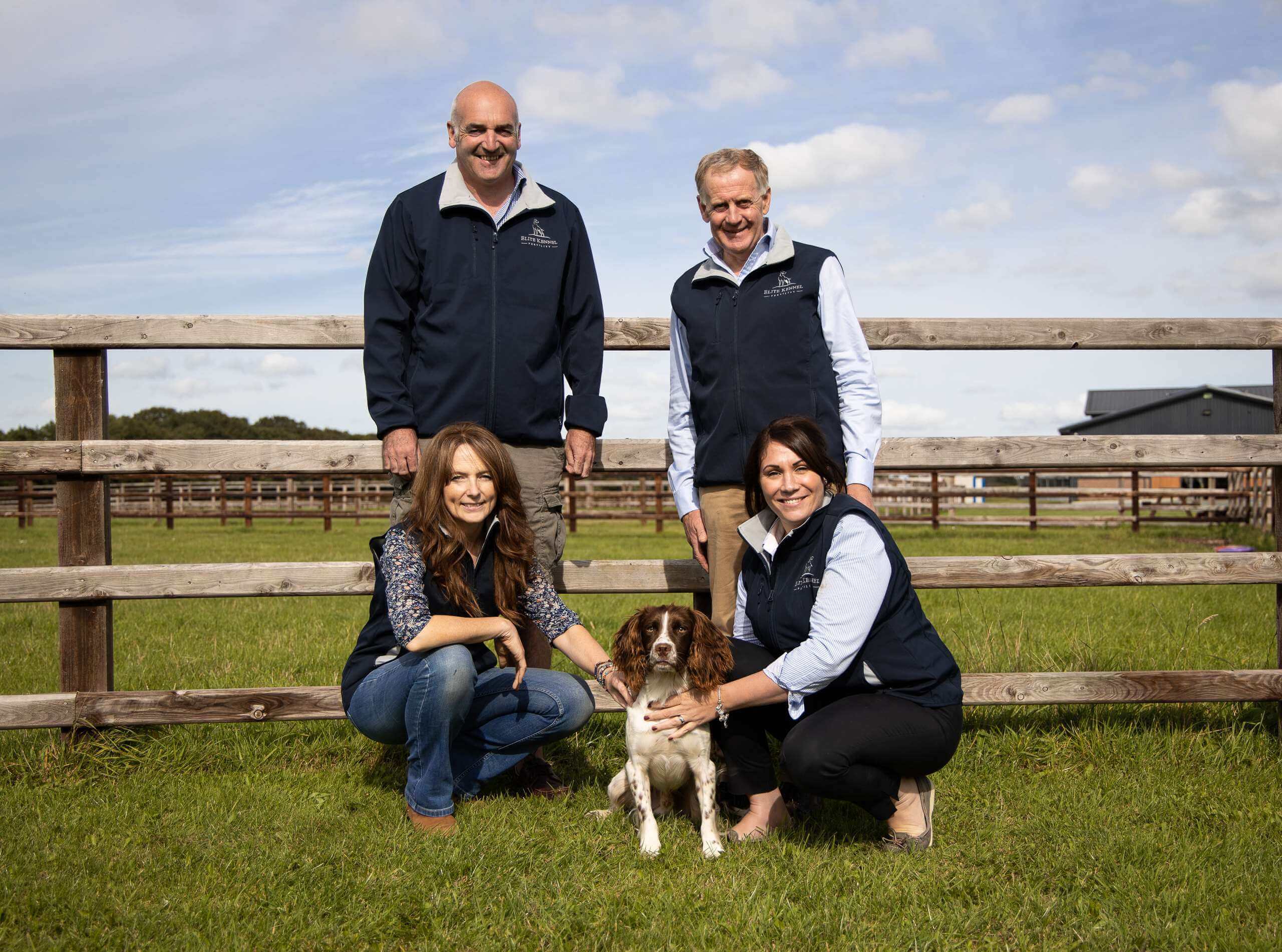 Elite Kennel Fertility Ltd formed in June 2019 following the collaboration of four business leaders, Tullis Matson, Kate Ashmore, Ellie Mitchell & Julian Barnfield. With over 30 years' experience in assisted reproduction techniques and canine breeding, our state of the art laboratory, originally developed for equine breeding, now also offers the very latest technology in canine reproduction.
The company is based at Chapel Field Stud in Whitchurch, Shropshire. This site is also home to the multi award winning company Stallion AI Services Ltd, one of the world's leading stallion semen collection centres, offering a huge range of equine breeding services. This business is owned and run by Tullis Matson and his team of 27 staff, fronted by Kate Ashmore, Director and Stud Manager since 2010.
Together, Tullis Matson and Ellie Mitchell co-own Equine & Canine Reproduction Supplies Ltd (ERS Ltd) and for over 15 years, have been providing over 90% of the UK's equine and canine AI equipment to both veterinarians and stud owners. ERS Ltd are proud to be the exclusive provider for Minitube in the UK, the world leaders in canine semen collection, preservation and insemination products for small animal veterinarians and dog breeders.
Julian Barnfield, the final partner in the company, has managed large kennels in excess of 200 dogs for more than 30 years and in that time has overseen the successful covering of over 1,000 bitches. Focused principally on breeding and training elite working dogs, Julian has also had his fair share of success in the showring. He is an expert in the field of canine husbandry and has lectured on this subject to large audiences across the UK.
Anna Emsley, our business operations and development manager joined our team in January 2021. Formerly working as a registered veterinary nurse in shrewsbury she now helps Elite Kennel fertility to run smoothly day to day and will be on hand to help all our clients with your enquiries. Her passion for working gundogs and understanding of animal health and welfare mirrors our ethos of bringing the standards in the assisted reproductive industry.
One of the main aims of the Elite Kennel Fertility is to bring the standard of assisted canine breeding in the UK in line with that of other species. Our intention is to balance ethical breeding and high welfare standards with the best technology and service that the industry has to offer. We believe that as 'man's best friend', your dog deserves the absolute best care possible, where welfare is never compromised and a successful and stress-free breeding programme is considered paramount. Whether from a working background or as your beloved pet, we can tailor our service to suit your requirements.
Why choose Elite Kennel Fertility?

30 years industry experience
Extensive knowledge across the reproductive sciences
Detailed knowledge of specialist reproductive equipment
Practical canine breeding experience
Expertise in canine husbandry
State of the art facilities